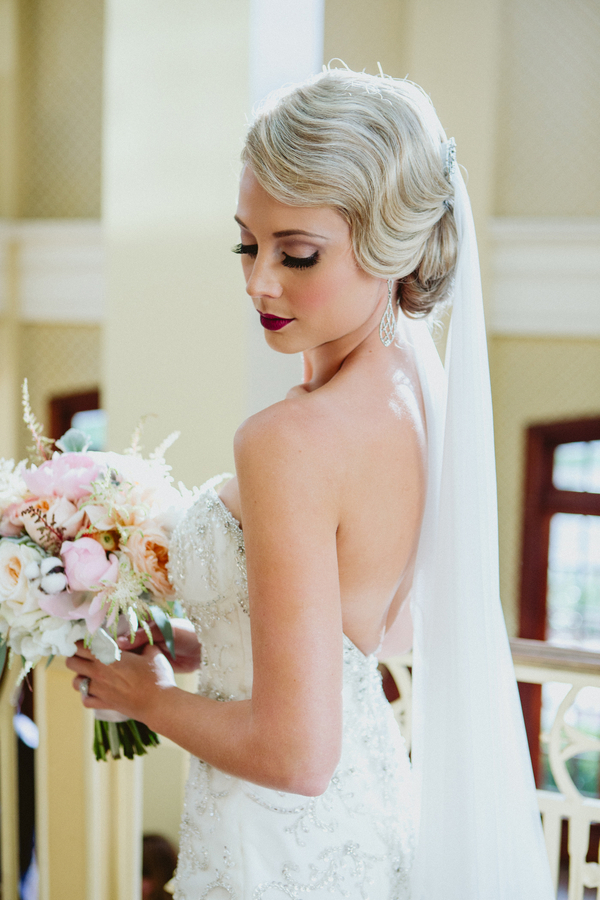 Lauren and her fiancé Jeff met while working at the Walt Disney World Resort in Orlando, and their beautiful relationship has been nothing short of magical. In preparation for their wedding day they knew it would be one of love, happiness, and bittersweet joy. This couple has been touched by many wonderful loved ones in their life and unfortunately a few have passed far too soon. Not only was their day a celebration of their new union but also a celebration of those gone, including the grooms mother. April 17th we arrive at the luxurious Grand Bohemian Hotel in downtown Orlando where our bride Lauren is beginning her wedding day prep. From the sprawling marble statues in the lobby to velvet tufted headboards of the bridal suite, elegance is everywhere. Family heirlooms are displayed onto an antique jewelry tray including her grandfathers pocket watch, Lauren's childhood bible, antique hair pins and hankies. The bridal party laughs and reminisces favorite memories with Lauren while getting ready, all dressed in matching monogramed button downs. The flower girls entertain themselves by playing in the brides makeup case assisting with the occasional stroke of blush. As Lauren's hair sets in finger wave curls she writes a love note to her fiancé along with his gift of custom cufflinks designed with a photo of his mother, to always keep her close.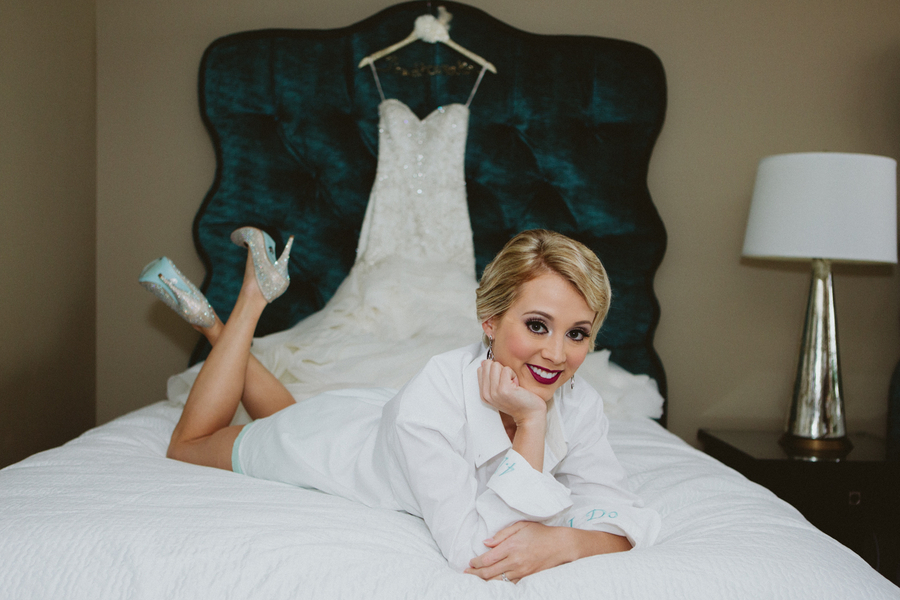 The love letter is delivered via flower girl to his room upstairs where he takes a quiet moment to open the gift and reflect on the love of his mother. A few blocks down the Ballroom at Church Street is being showered with flowers and prepared for the 5 o'clock ceremony. Like a page from the Great Gatsby, the grandeur of the ballroom's staircases, stained glass windows and enormous chandeliers are unrivaled by even F. Scott Fitzgerald's imagination. As the bride and her maids slip into their dresses, the groom and his men anxiously straighten up their ties and adjust their cufflinks.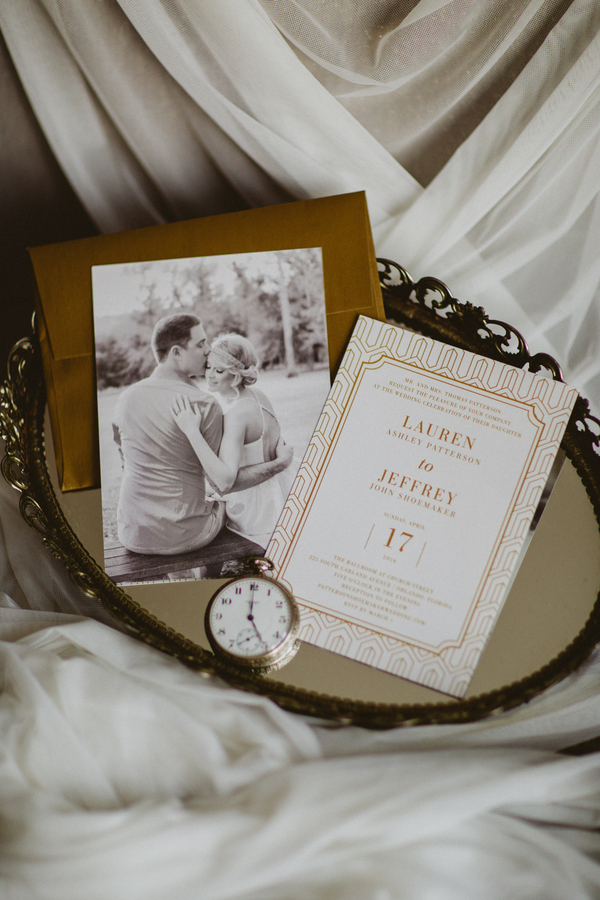 Lauren is a vision of Old Hollywood glamour in her dress and gorgeous handmade veil.All eyes turn to welcome the bride as she begins her descent down the enormous staircase like Cinderella grand entrance at the royal ball. A violinist plays "La Vie En Rose" as Lauren joins Jeff to become man and wife. With an exchange of the rings and kiss, Mr. and Mrs. Shoemaker pledge their lives to the other and become one. The new couple finds a few moments to themselves after the rush of the morning to focus on their love. We capture joyous moments in the courtyard outside, you can just see the happiness radiating off of their smiling faces!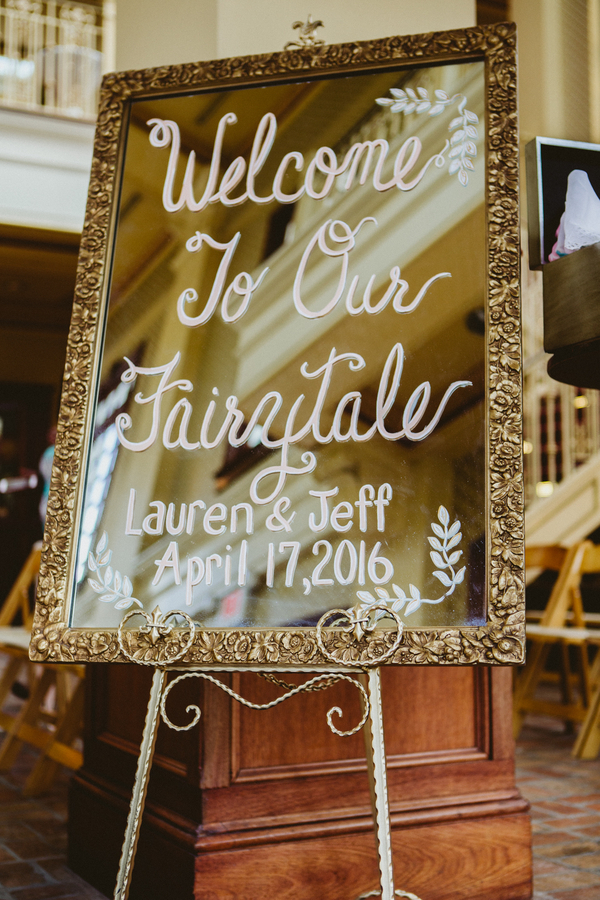 As we enter into the reception we are greeted by dazzling chandeliers, gorgeous floral centerpieces and embroidered handkerchiefs at the sweetheart table. A memorial table showcases photos of loved ones for all to remember and honor. The cake is a shimmering golden confection of white ruffles and glitter. Also displayed beside the cake are photos of the each of the parents of the couple on their own wedding days. Lauren stuns her guests with her second dress of the evening, a form fitting beaded gown that would make Daisy Buchannon jealous.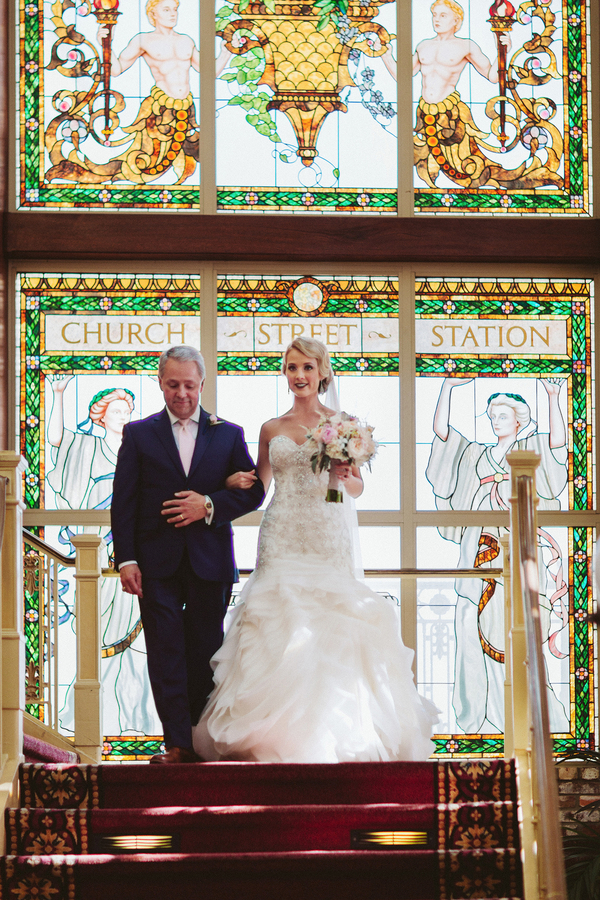 Sweeping onto the dance floor, Lauren and Jeff share their first dance as husband and wife. Next, Lauren's father Tom sashays across the floor in a sweet dance with his daughter. Lastly, the groom takes to the floor with his sister to song "Letter to My Mother" which brought tears to everyone in room, and halfway through Jeff invited Lauren's mother to come dance with him.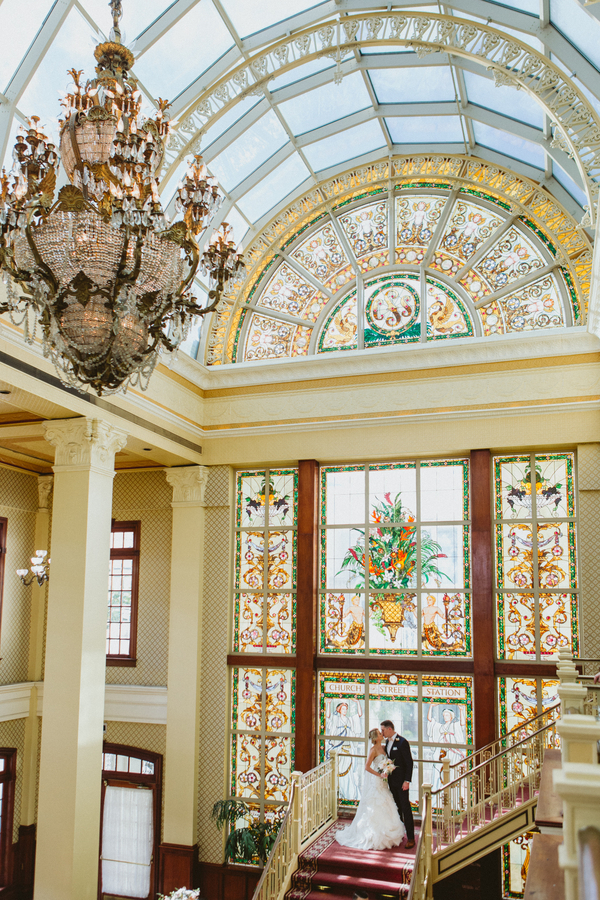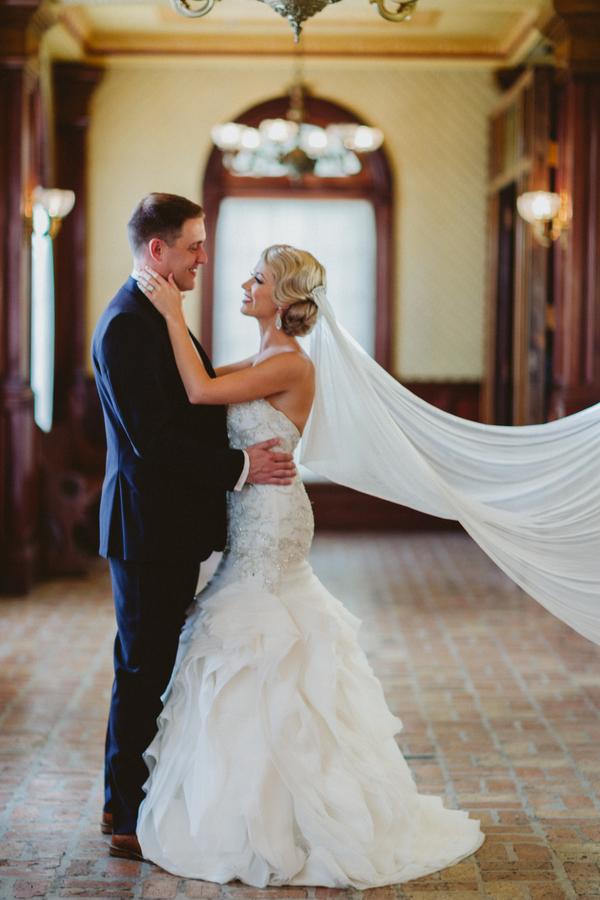 Lauren's mother is a survivor of breast cancer which made this moment that much more sweet since she thought she may never get the chance to see her daughters wedding day.After a night of dancing and love and celebrating the crowd finally got to send the couple off in style – a grand sparkler exit! And the two dashed off into the night in their classic car to officially begin their new lives together!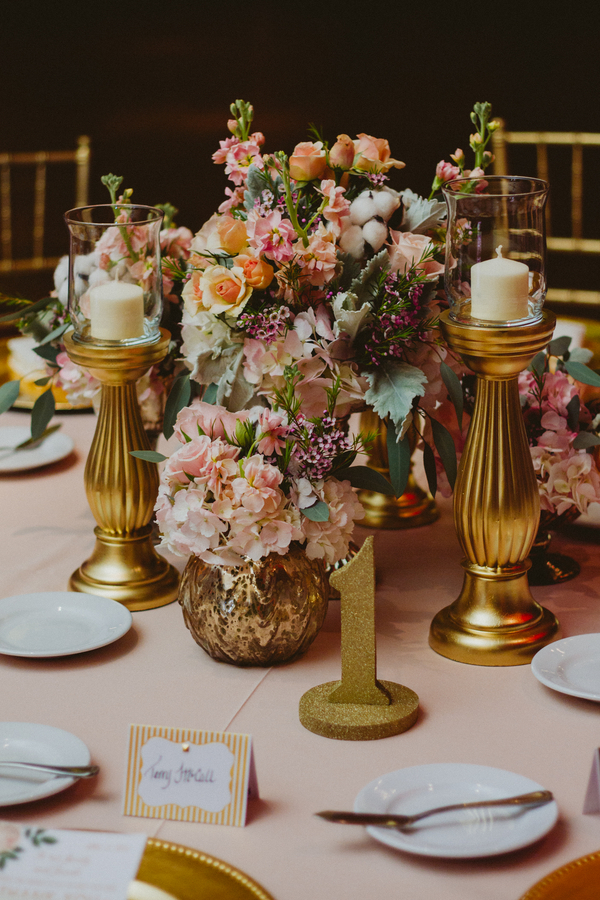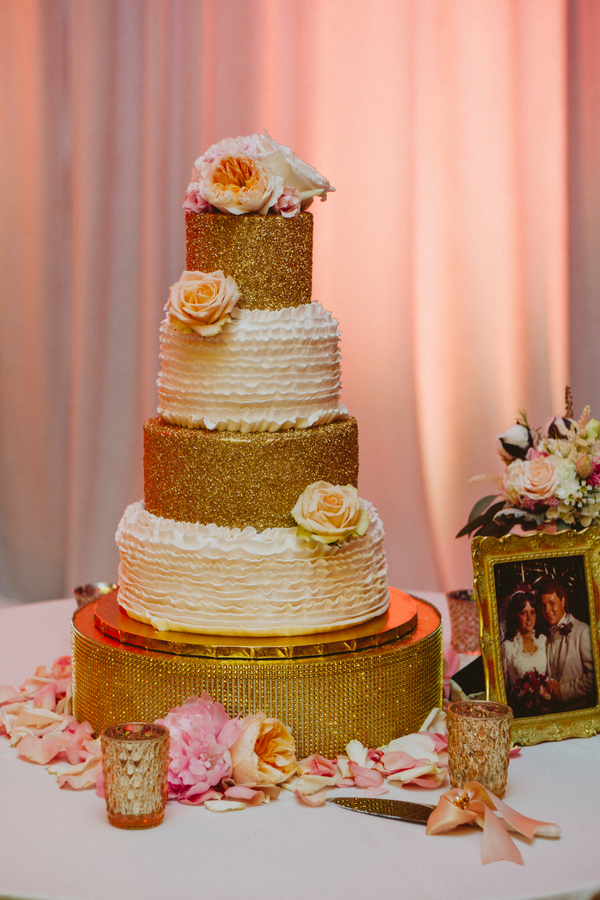 Photographer: Krista Lajara Photography, Bridesmaid Dresses: Adrianna Papell, Hair Stylist: Ashley Costa, Shoes: Betsey Johnson, Cinema and Video: Brandon Kari Films, Transportation: Coles Classic Cars, Cake Designer: Cut the Cake, Floral Designer: Flowers By Lesley, Dress Designer: Maggie Sottero, Hair Stylist: Makeup and Hair by Keara, Equipment Rentals: Orlando Wedding and Party Rentals, Second Shooter: Roxanne Davies, Veils and headpieces: Shavato on Etsy, Reception Venue: The Ballroom at Church Street.