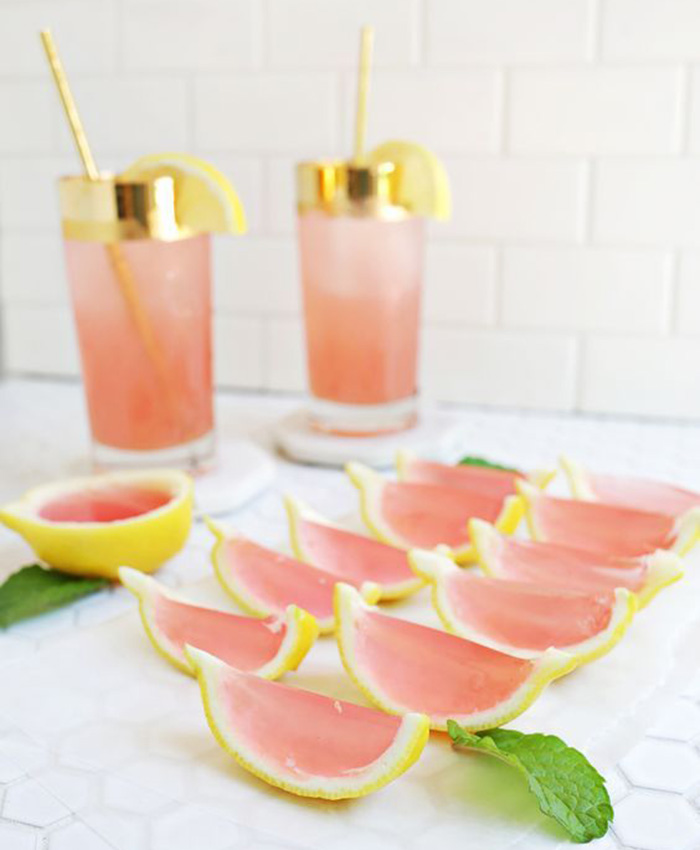 We're all adults here, we have the right to be served alcohol in the coolest way possible. Your wedding is no exception! Who doesn't love a classic wedding bar? But for a large guest wedding, you'll need at least 100 cocktail glasses if you're planning to have an open bar even complete with servers on-hand. We say, let's ditch the glasses and serve some glassless smiles – Here's how!
Jello Shots
Not your average college dorm Jello shots… These fruit goodies are wedding-approved and seriously fun.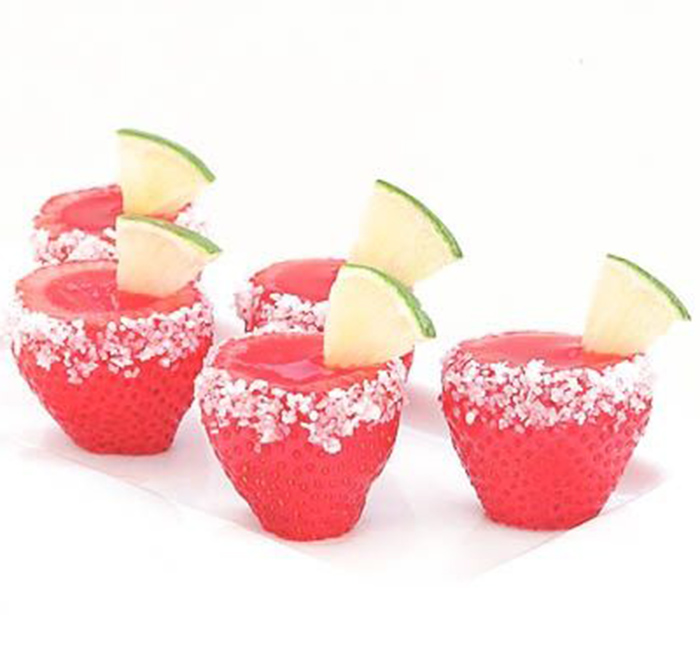 Boozy Fruit
Because now you can have your shot and eat it too! These booze-filled strawberries are the passed "app" your cocktail hour requires.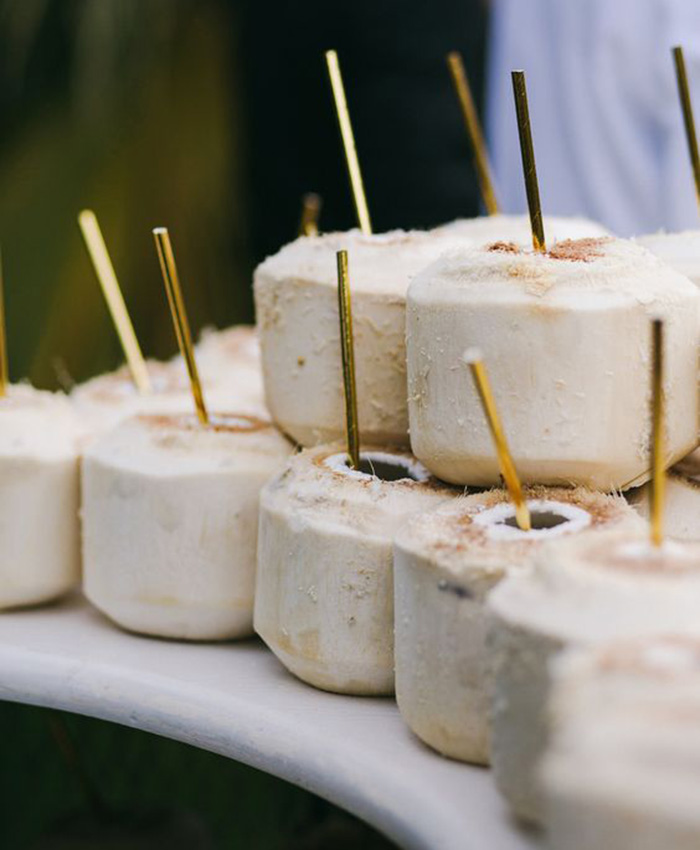 Coconut Craze
Calling all beach brides! Coconut shells are everyone's dream glass. If you're having a small wedding, this is a must-try. Offer one per guest at the start of cocktail hour to get the party started!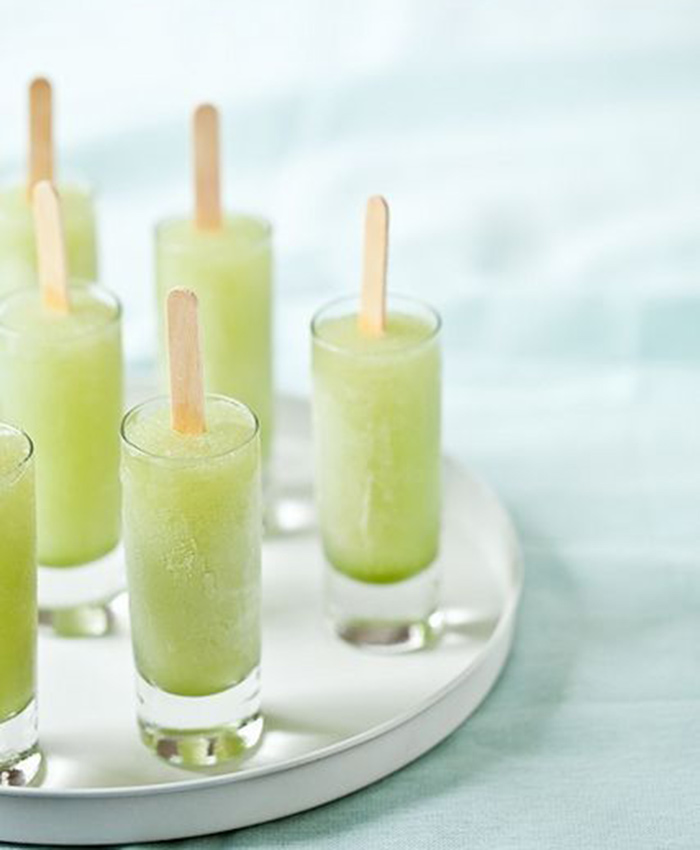 Cocktail On A Stick
OK we know this one has a glass, however its a small one. Offer your guests their cocktails fully-made and frozen.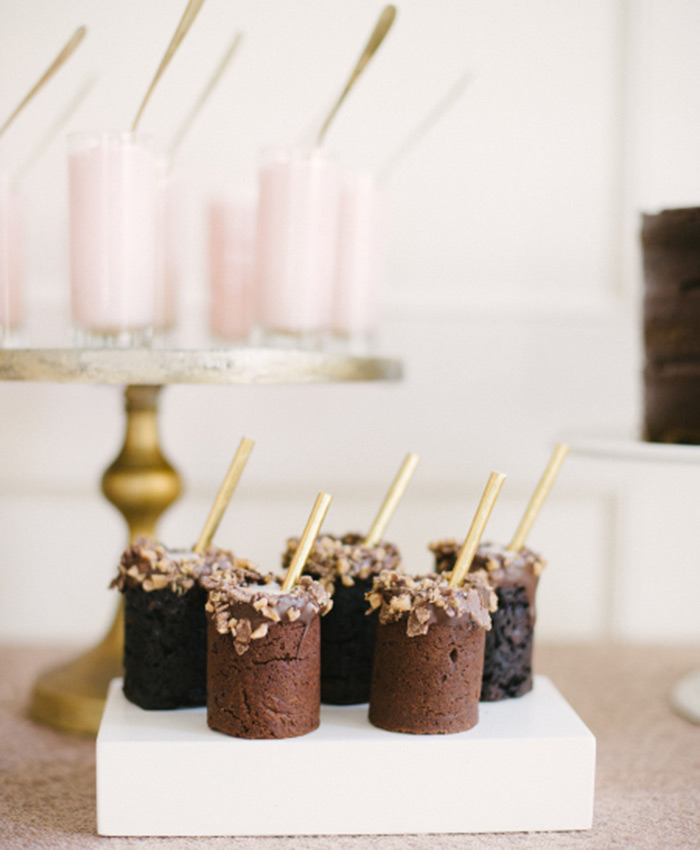 Dessert Shots
Did we mention dessert? Molded cookie shot glasses look almost too good to eat. what a great combination with a chocolate liquer…