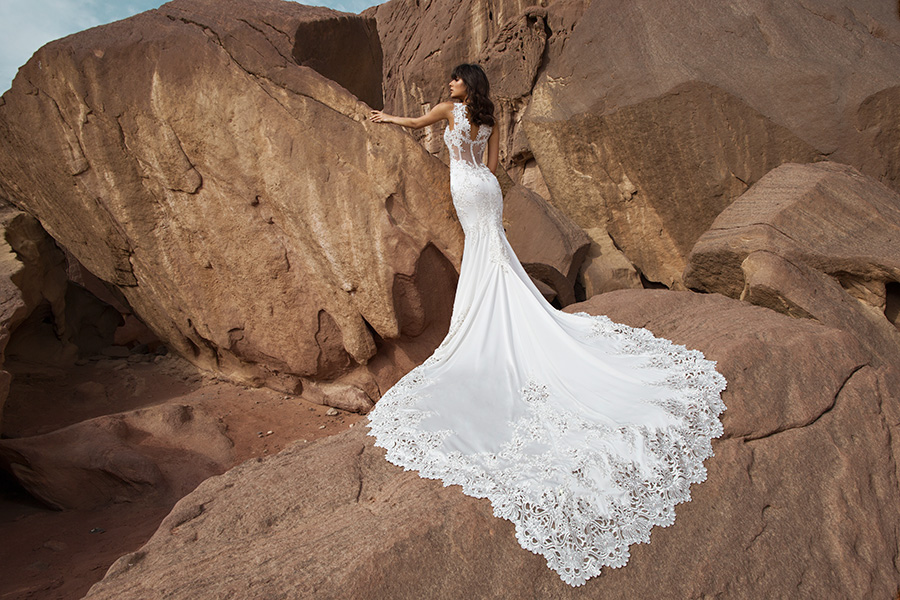 Straight from the Runway
Matching Brides with Designers and what's hot on the runway this bridal season.
Wedding Dress Shopping Tips
If your search for the most amazing gown is starting to feel more like an off-the-rails reality show, take a deep breath. Here, the best tips for when to start, whom to bring and how to navigate styles, sales, and fittings. Follow our lead, and say "yes" to stress-free shopping.
THE GREAT OUTDOORS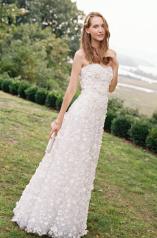 Napa Valley
Tying the knot in an outdoor setting? With Mother Nature providing the artistic backdrop, choose a wedding gown that complements your setting. The slim silhouette of this strapless gown has a relaxed yet sophisticated vibe, while the delicate floral appliques are a subtle nod to the great outdoors. And the floor-length hemline is just formal enough for a winery wedding. Ambrosia dress, $7,920, Francesca Miranda; Clutch, $174, Moyna; Earrings, $36, Sogno; Bracelet, $99, Rosena Sammi; Hair Comb, $195, Boutique de Voile.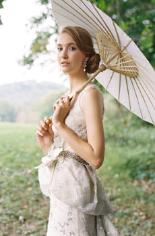 Parisian Nights
Afternoon stroll, the famous painting by Georges Seurat, and this ensemble would look equally fetching at your own outdoor Parisian setting. The allover metallic embroidery and bejeweled sash give this Old World silhouette modern flair.  Enid dress, Carolina Herrera; Earrings, $240, Isharya; Ring, $9,500, Anna Sheffield Bridal.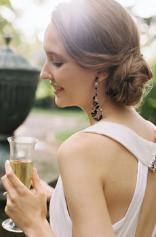 Nautical Party
This simple sheath is perfect for a wedding on the open sea—the silk satin is lightweight and easy to move in. A simple chignon hairstyle lets the gorgeous too, in case the wind picks up. Style B224, $1,750, Ugo Zaldi; Earrings, $5,065, DeVille Fine Jewelry; Ring, $9,500, Anna Sheffield Bridal.
Day in the Hamptons
Great Gatsby-inspired knee-length number. The Art Deco-style beading adds pizzazz to the simple shift-dress silhouette, making it an ideal second-dress choice for a garden-party reception. ChaCha dress, Réva Mivasagar; Earrings, $45, Carolee; Ring, Tiffany; Clutch, $260, Felix Rey.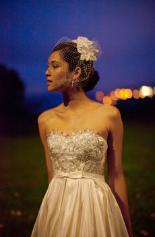 Country Club
For an outdoor wedding at a more traditional venue, try a gown that's glamorous yet refined. The ball gown evokes Old Hollywood imagery, while the bow at the waistline adds a touch of sweetness. Claire dress, $5,200, Anna Maier/Ulla-Maija Couture; Veil, $465, Tia Mazza; Earrings, $45, Carolee LUX.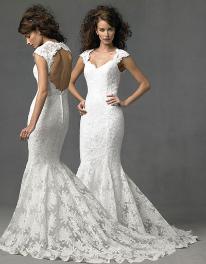 Your Wedding Day
How you look and feel in your wedding dress sets the stage for the whole experience. You want to feel your wedding dress. Get plenty of rest the night before. Beauty sleep can not be under estimated. Give your nails an extra special spa manicure. Pretty hands and manicured fingernails are part of your whole ensemble. Use a mildly-abrasive sponge with body wash to exfoliate your skin while showering. This will really give your skin an extra glow. Don't stress! Make beauty appointments extra early so you have plenty of time to relax. Being calm, happy and having fun actually makes you more attractive. Break in your shoes a few weeks before. You'll be so much more comfortable throughout your wedding day. When putting on your bridal gown, have someone help you. just to be sure you don't ruin your hair, make-up, or delicate areas of the dress. Finally, after you're all made up and ready to go, wear that dress like you're a celebrity. Have an awesome wedding day.
Quest for the Wedding Dress
What to do with all the choices and styles. Here are a few tips on how to narrow down the wedding dress selection. Dress for your body shape. For example, if your body type is a pear shape, the widest part of your body is below the waist/around the hips. When selecting your bridal gown, you want to de-emphasize the area around your hips, and bring more emphasis to the top portion of your body. This will help balance your overall shape. When trying dresses on, bring a friend or family member to help you determine what looks best – but! not too many. Sometimes too many conflicting opinions will just confuse you more. Pick dress textures or fabrics that work for you. Be in the mood to try them on. Sometimes, if you're cranky or tired you might not be able to accurately judge what you like or dislike in a wedding dress. Pick a day to shop when you are feeling good and energetic.
GET INSPIRED
Wedding Cakes to match your gown
We bring you some fabulous wedding cakes inspired by fashion. Who new that an amazing source of inspiration for your wedding could be your closet. We've seen how fashion can inspire table centerpieces, dinnerware, interior decor and of course color palettes. So why stop there? Basing your wedding cake and color palette on your favorite piece of clothing assures an incredible outcome. These are some of our favorites…
From Inspiration to Collection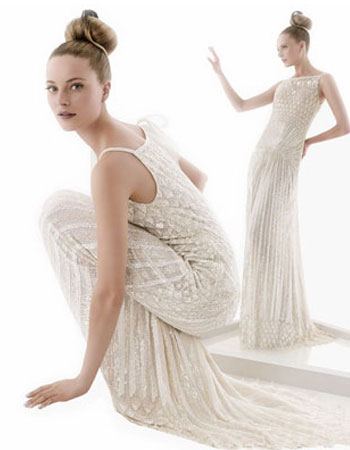 Hundreds of gorgeous gowns floated down the runway at this season's Bridal Fashion Week. As if seeing the much anticipated collections wasn't exciting enough, we got the inside scoop on the inspiration behind them. From enchanting fairy tales to Old Hollywood starlets, see how designers dream up their latest wedding dresses.