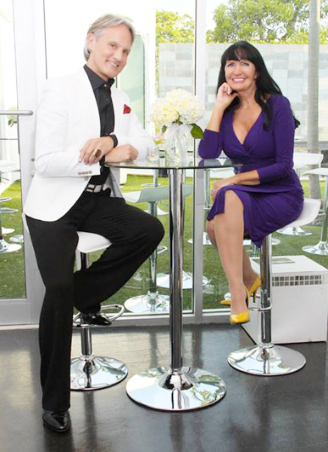 Leading Planning Expert Grace is hailed as an artistic visionary whose ability, uniquely creative talents and outstanding reputation have made her a success in the Florida arena. Grace has established a name for herself by taking her passion for designing spectacular events and transforming it into a brides reality. She continuously exceeds the expected with an unmatched level of inspiration, imagination, and innovation to create the latest trends in event planning.
Today, Florida Weddings by Grace is an award winning company built from experience, dedication and Grace's natural talent for transforming the ordinary into the extraordinary. Grace, has teamed with the staff at Florida Bride Magazine to offer her unique perspective on the wedding experience. Her event designs range from classic and beautiful to dramatic and innovative, while reflecting the culture of couture. Now, Grace brings her extraordinary vision to Florida Bride Magazine.
Ideas to trim your budget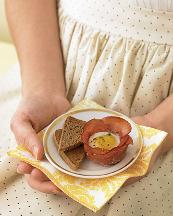 Consider a Wedding Breakfast or Brunch
Breakfasts, brunches, and afternoon teas are usually more affordable than evening receptions: They're shorter, the fare is lighter, and guests tend to consume less liquor early in the day. You will also save on the bar tab as most Brides will enjoy mimosa's as a breakfast cocktail.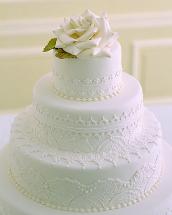 Comparison Shop Wedding Cakes
If your caterer's contract will permit it, hire an outside baker to provide the wedding cake. Even though you'll have to pay a cake-cutting charge, you will likely pay less overall if you shop around. Even if you want a tall cake, have your baker make only the amount required to serve each guest one slice. Any additional tiers can be made of Styrofoam and iced to match the others.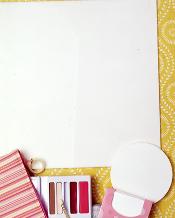 Sample-Size Your Makeup
If you're getting your wedding look done at a makeup counter, buy only the items you'll definitely use again (e.g., lipstick). Scoop up samples of anything you'll use only on the big day (e.g., face powder). "You can save on makeup by hiring the best person you can afford," says Rosemary Redlin, a New York-based makeup artist. "Then ask them to leave a touch-up kit behind."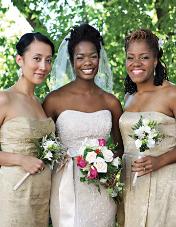 Streamline your Guest List
Try to keep the number of attendants as small as possible: The larger the bridal party, the more you'll spend for gifts and flowers. Larger bridal parties will cost more for attire such as tuxedos and bridesmaids gowns.The Bridal flowers can be a major cost savings with a smaller party.
By: Jaclyn Daw Laid back but oh-so chic, this delightful setting is an eclectic blend of striking colors and textures [...]
By: Karlyn Your wedding day should be one of the best and most memorable occasions of your life. You and [...]
Grace
Florida Bride Magazine was excited to be invited to the Greater Fort Lauderdale Convention & Visitors Bureau's 1st Annual Professional [...]
7 Most Invaluable Insider Tips For Planning A Wedding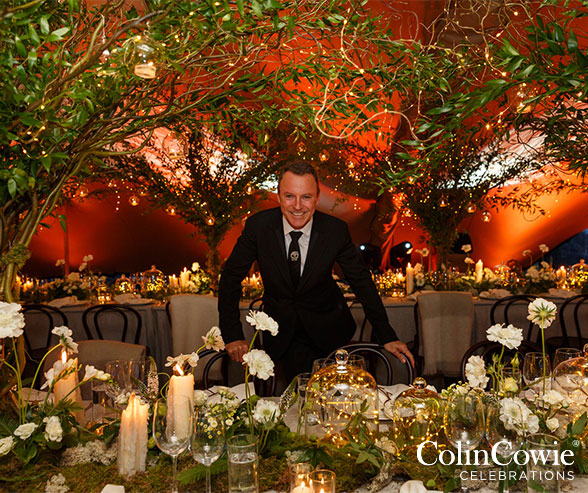 Colin Cowie
One of the most common questions I receive is, "what are your insider tips for planning a wedding?" While certain things have changed and evolved over time, my philosophy on event planning through the five senses has remained the same. However, there are a few tips and tricks when it comes to wedding planning and execution that can make all the difference. Once you select a date and venue, the planning process can truly begin. Below are my latest ideas for planning the wedding you really want.   
1. Dream Big!
Imagine what your wedding might look like. It costs nothing to dream. Tear articles from magazines, start a Pinterest board, and collect images from the galleries of ColinCowieWeddings.com. Once you have your vision, it will help your create and shape all your creative decisions moving forward.  
2. Pick A Color Scheme ASAP
Choosing your color scheme is the first decision you should make in the wedding planning process. Your wedding is the first joint statement of style as husband and wife, so be sure to choose a color combination that you both love and keep it consistent – from wedding invitations to thank you cards and everything in between, keep in mind the color scheme.
3. Always Negotiate With Your Creative Partners
While it may sound unseemly, there's nothing wrong with negotiating with your wedding vendors. It all comes down to how you do it. Rather than break down each part of the estimate and alienating the vendor, it's much better to let the vendor know that it is more than you can spend and then ask for their suggestions on how to pare down the cost. If their estimate comes in higher than expected after you already let them know your budget, be polite but firm in explaining that you have to stick to your original budget. However, in the end, even if you have connections in a particular industry, you should not expect discounts. Don't take it personally, because at the end of the day, this is someone's business and they may not have the ability to offer a discount.
4. Budget For Lighting
Lighting can make the biggest difference in your event, so try to keep this in mind when planning your budget. Trim the menu or limit the floral expenses, but be sure to allocate for good event lighting. Lighting design is one of the easiest ways to take a wedding from cookie-cutter to distinctive. With advances in today's lighting technology, you can take any reception space from ordinary to extraordinary with proper lighting.
5. Minimize Spacing Between Tables
Spacing between tables is important and often overlooked. When faced with a large ballroom that holds five hundred and a guest list that numbers three hundred, your instinct may be to spread tables around to fill the space. That leaves a lot of desolate empty space between tables. I think guests should be kept closer together. No matter how large the space may be, I cluster tables close together, illuminate them, and leave any empty area around the perimeter in the darkness. The empty area disappears, and you are left with a party setting that is full of life, noise, and energy. Don't worry about the waiters; leave one to two feet between the chair backs and they will be able to get through.
6. Remember: You Are Hosts
The comfort of your guests of utmost importance! Your wedding is a statement of style, but true style has nothing to do with what you wear or how much money you spend – it's about how you treat your guests. How you welcome and treat your guests is more important than the food you serve of the dress you wear. A wedding leaves a lasting impression because of the overall experience, not the cost of the parts.
7. There's No Such Thing As A "Perfect" Wedding
I never use the word 'perfect.' In life, your best is more than good enough. Whenever a bride comes to me and says she wants the perfect wedding, I tell her she's come to the wrong man. However, I always tell her I will do my best for her. The word 'perfect' conjures up too high an expectation. Something will inevitably go wrong, but that's why you hire wedding professionals! It's the job of the planner to not only prevent mistakes, but divert, placate, and resolve any issues that may arise.