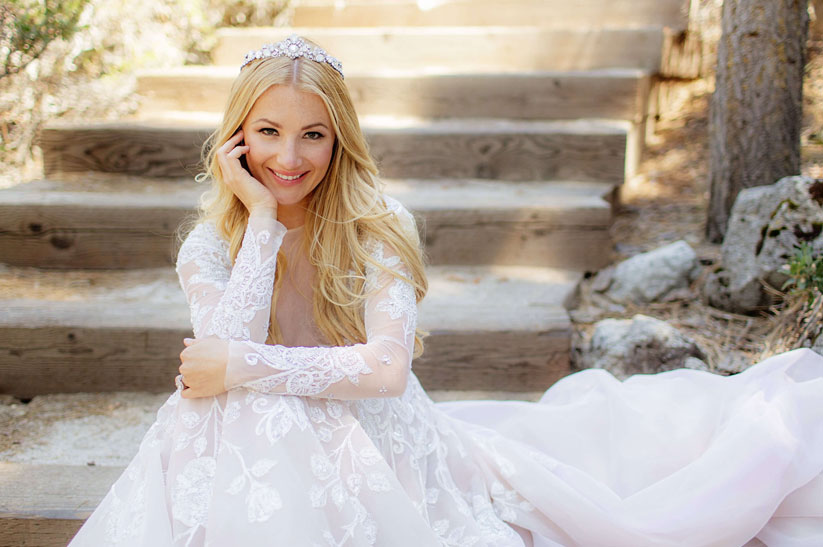 For most brides, dreams about the perfect wedding dress begin long before you have a ring on your finger. And long before there's anyone in your life worth marrying, even. The idea of a "perfect wedding dress" is years in the making. And that's where Hayley Paige comes in. As a wedding gown designer, she specializes in turning those daydreams into real, exquisite gowns that are ready to be worn down the aisle when your time comes. Her designs are all romantic, with splashes of both boho and classic sophistication, and it's completely evident that Paige has a true gift for creating dresses as fabulous as the brides who wear them. But, here's the thing: As a bride, what happens when you fall in love with all of her beautiful gowns? How do you choose just one? How do you know it's THE one? That is, if you can't choose four like she did!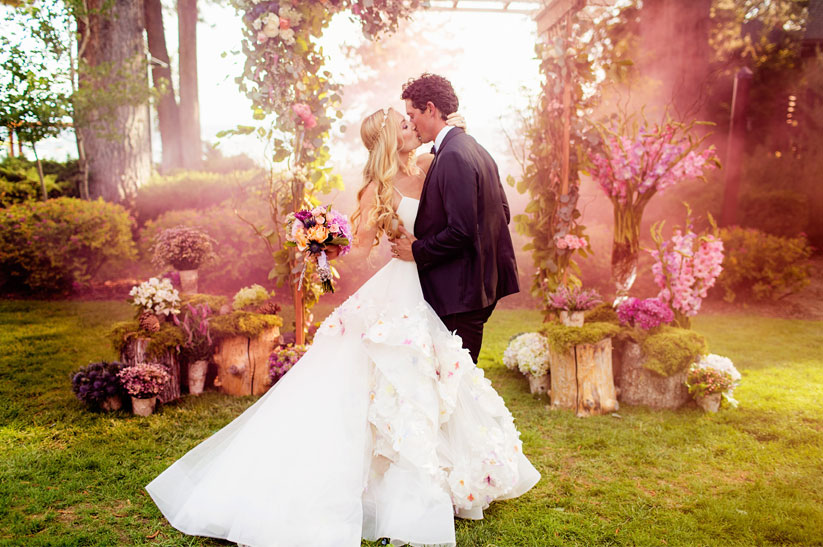 The most important aspect of picking the perfect wedding dress:
"Your attitude! It's important to have a smile on your face and allow yourself to be dazzled. It's easy to feel overwhelmed when there are so many details to think about, but the right dress will just give you 'that special feeling' — similar to when you fell in love."
5 things you should look for in a wedding gown:
It evokes a sense of ardent rhapsody.
It makes her shape look FLEEK.
It's true to her authentic self.
It's enchanting in every sense of the word.
It should down right knock your stilettos off.
What to do if you can't choose between two dresses:
"Well, I'm not opposed to suggesting more than one dress if you can swing it – says the girl that wore four on her wedding day! I believe in visualization: when you're standing there in the mirror and have a moment to picture/see yourself walking down that aisle in that dress. The deciding factor should truly come from you and only you. When debating between two, just remember you're choosing between gorgeous and gorgeous, so that makes it slightly easier. And finally, when in doubt, go all out!"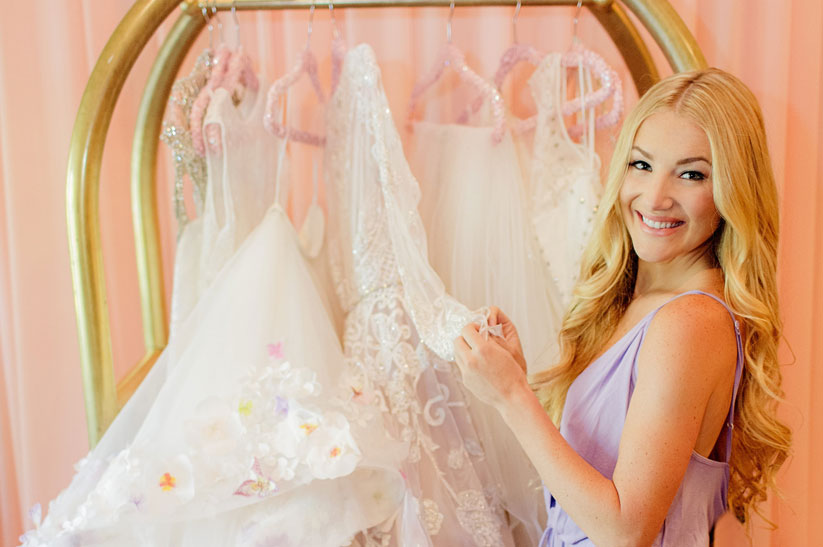 One trend she's loving this season:
"I am loving the 'shades of champagne' trend: using nude layering to create an illusion of sheerness. Allurement is SO IN right now, but I also think you need the look to be polished. That light and sexy look makes the embellishment 'sparkle-pop,' but we don't want anything too revealing."