OK guys so it's your wedding too! Florida Bride Magazine has not forgotten that its not always about the Bride. The Grooms Corner has been created specifically for the Men.  In our articles you will find everything the groom needs to know to prepare for his Big Day, from classic styles to cuff links, cigars to choosing the perfect diamond the Grooms Corner was created with you in mind.

Dealing with that wedding Stress!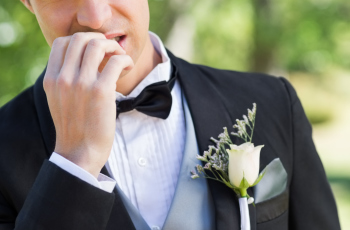 Wedding Stress: What Can You Do?

The clock's ticking. Your mailbox is overflowing with RSVPs. Your nails look like  moon craters. Don't let wedding stress start your marriage on the wrong foot.  Make time for a few new routines that will help you cruise right through to your big  day.   Write Everything Down. Every time you think of a new idea, your brain rolls it  around until you do something with it. Keep a small notebook with you and jot down every to-do that pops into your head.  Walk More. Take twenty minutes every day to walk around the neighborhood or do a lap at the nearest track. Listen to upbeat music to keep the pace. Your heart and your head will both feel less heavy.
Practice Breathing Exercises. When you're feeling stressed, you really aren't getting enough oxygen to the brain. Learn some simple exercises that will decompress you in any situation. Drink Water. Replace the caffeine and the alcohol in your system with at least  eight bottles of water every day. Your blood vessels will relax, and so will you.
Time for some serious Male Bonding
Who doesn't know this
infamous figure? With his taste for the finer things in life, it is not uncommon for him to be sporting a tuxedo while he saves the world!
However, there is something a bit uncommon in this picture and that is James Bond sporting a Midnight Blue Tuxedo.
being the best man
tips you should know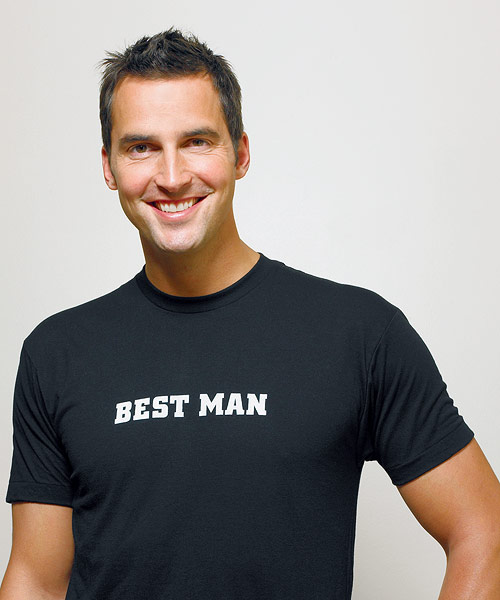 Organize the Bachelor Party –  Giving with his buddies is one of the most important things you'll do. Write your speech  Let's face it: We've all seen some interesting" Best Man speeches. Your goal is for your speech to be remembered for its classiness, rather than for the number of many embarrassing stories you can share with the groom's unsuspecting family and loved ones. Assist the Groom with wedding planning tasks – Helping the groom and  his family decorate for the rehearsal dinner and arranging the wedding transportation.
How to tie the perfect Bow Tie!
Partly sophisticated, partly preppy, the bow tie is able can completely transform your look. The bow tie can be worn casually, with bright colors and dramatic patterns, to give your outfit a pop of color. And for more formal events, the classic black bow tie is still the staple. Our friends at Harry Rosen menswear are here to help.
Be a Cool Cat!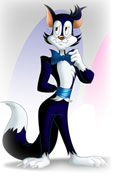 If your groom likes a little color, he'll love these styles (especially the plaid ones). And whether you're planning a summer wedding with a bright color palette or an elegant fall wedding with warm, rich colors, there's a bow tie to coordinate with your wedding style and your bridesmaids dresses too!
How to tie a Trinity Knot!
The Trinity Knot for ties is all the rage and can really transform your look. It's cool, modern and definitely unique.
Honeymoon Essentials!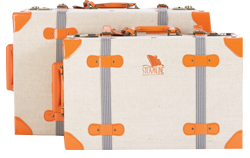 Wondering what to pack for your honeymoon? Your bride has her suitcase filled, but you are in a quandary of what to take. Well, worry no more! We have comprised a list of clothing we hope will be helpful, and make your new bride proud of your organizational skills. Bring along a weeks worth of casual shirts, such as short sleeves, tank tops and of course T-shirts. A great pair of jeans, she loves the way your butt looks in them!
A pullover or jacket for cool evenings. Three button shirts, they go everywhere, Two pairs of shorts, Your bathing suit, Dress Pants, 1 or 2 depending on your plans, Sport Jacket, One comfortable pair of walking shoes, One pair of dress shoes, Enough underwear and socks to last a week, One pair of sandals. Pajamas are optional!
Happy Honeymoon Guys!