Monte Durham – A True Southern Gentleman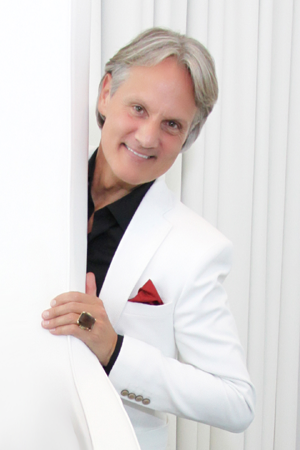 Q. Say Yes to the Dress Atlanta is a hit show.  Lori and you have a unique connection that shows on screen.  How did the two of you meet?
A. We met at a trunk show.  I was a dress representative for a dress designer.  Lori came in one day and I introduced myself to her.  She looked at me and said, you will be in my store next week.  After she left I asked someone "who was that woman that said I will be in her store next week?" They told me who she was and I was in her store the next week.  As a matter of fact, I am the god-father to Lori's granddaughter.
Q. You have been a personal shopper, salon owner, stylist and wedding planner.  What do you envision for yourself in the future?
A. I see myself as being more direct in the hair line area.  I see my hair line products in major salons, and I may be in a salon again in the future.
Q. Who was your inspiration?
A. I think you will agree that there are so many people that you can be inspired by. I would have to say that my grandparents and mom and dad inspired me the most.  We come from very humble beginnings.  My grandfather built a one story school house.  We are from the country, and I was always taught to be the best I can be.  There was always a saying in our home, "Can't Never Could!" that's a strong motto.  It is very special when you have people around you telling you that, and being surrounded with love and support from them.
Monte Durham – A True Southern Gentleman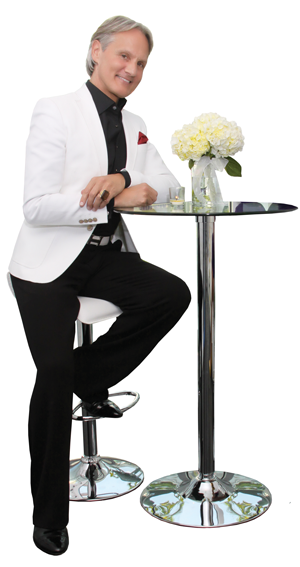 Q. Tell us what your favorite memory of growing up in West Virginia is.

A. There are many favorite memories I can think of, but one stands out to me.  In the summertime, we would be working in the gardens or painting the house, and I would wait all week long just to have some watermelon. My grandmother would buy a watermelon and store it in the cellar.  After church on Sunday, the Reverend would stop by and she would bring it up from the cellar, and we would have a slice of that ice cold watermelon. Little things like that stay in your memory for a lifetime.

Q. I believe our roots always lead us home.  When you go back, what legacy would you like to leave for your family?
A. The most important thing I would like be remembered as is that I was kind and caring.  I want to be thought of as a true southern Gentleman.  That in any situation I handled myself with dignity, like the legacy that Jackie Kennedy left as always being a lady.
Q. When was the turning point when you knew you were going to leave home to pursue your career?
A. I had just finished my first year in college, and it didn't feel that it suited me well.  Back then you were directed into the fields of being a doctor, lawyer or teacher.  Right after my first year my sister was visiting and she was going to fly back to Colorado where she lived.  I said to her, "why don't I drive you back instead of you flying?"  That's when I knew it was time for me to get out on my own. When I got to Denver I landed a job in fashion merchandising and that has lead me to where I am today.
Q. I know you are a big fan of Jackie Kennedy.  How have you seen her style being translated in today's weddings?
A. At the last market the Great Gatsby was at the forefront of everything, but on the runway it was very Jackie.  The straight chic skirts, the lace.  The collection had a very strong take on the sixties.
Q. Do you have a favorite style or era of wedding?
A. The styles of the 30's, 40's and 50's really stand out to me.  I am really fascinated by tradition.  A time when girls wore their mothers' gowns, and the era when they even refurbished their gowns and made them into evening gowns.  I like when rituals are religiously followed, tradition is very important.  That doesn't mean that you have to have a church wedding, but tradition can be brought into any style or theme. Maybe you hold your wedding on your mother's birthday, whatever you do make it have a special meaning to you.
Q. Do you have any tips for our Florida Brides?
A. Yes, when you are having your wedding in the bright sun where the climate allows for that, be mindful of your makeup.  Perhaps instead of using black eye shadow and liner you opt for brown.  It will still give you the dramatic look you are going for, but it will soften it.  If you are outside for your wedding day having your hair pinned up will give you a clean and classic look.  You can put your hair down for the reception. Take a look at the gown you're wearing, and make sure that if you do choose to wear your hair down that it doesn't interfere with the neckline of the gown.
Monte takes us behind the scenes of Say Yes to the Dress Atlanta and tells us how he got started in bridal.