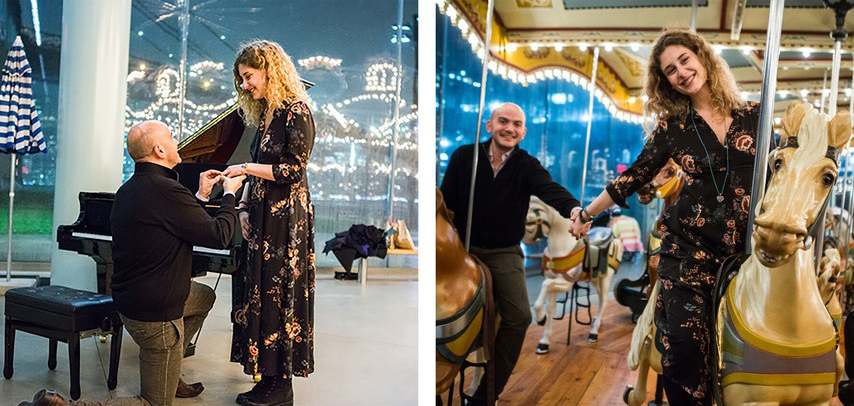 When searching for the best places to propose in New York City, one could easily be bewitched by the lure of classic, history-saturated locations from the Empire State Building to the Statue of Liberty. However, if you crave truly unique NYC proposal ideas, the only way to proceed is by selecting a distinctive and slightly-more-under-the-radar locale. Thankfully, the Big Apple is full of more obscure, romantic restaurants, nature-steeped nooks, and specialty entertainment sites to take a knee that celebrate the city, without feeling like the proposal equivalent of an "I Heart New York" t-shirt.
To help us find where to propose in NYC (and beyond), we called up proposal planner Tatiana Caicedo from Proposal007, Rachael Vanden-Heuvel of Sweet Pea Events, Cristina Verger of Cristina Verger Event Planning & Production LLC, and Sarah Pease of Brilliant Event Planning to reveal their favorite spots.
Governor's Island
Botanists and nature aficionados alike will adore Governor's Island for its unadulterated urban vistas and air of repose. "This quiet island is filled with perfect waterfront picnic spots, million-dollar views of Manhattan, and is a protected historical location," Pease recommends.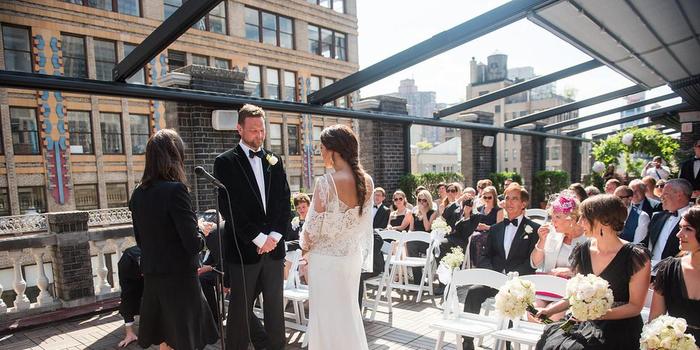 Midtown Loft and Terrace
An urban oasis amidst the hustle and bustle of New York City, Midtown Loft and Terrace offers a beautiful backdrop for a planned proposal. "In the middle of Manhattan, this terrace is just below the Empire State Building and even though you are in the thick of the city, this space creates a private area for an intimate proposal. The photos are stunning and this can be followed up with a romantic dinner at one of the many nearby restaurants," Vanden-Heuvel recommends.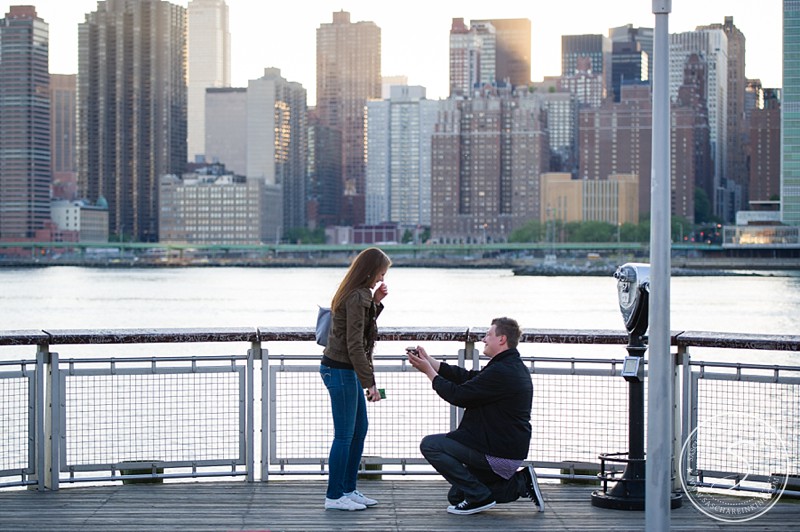 Pier A
If you wish to include the Statue of Liberty in your proposal without braving the throngs of tourists, try one of Pier A's beautifully revamped restaurants instead; the locale features an enchanting view of the monument along with a mouthwatering menu perfect for toasting to a new engagement. "The newly renovated, yet historical pier has the closest view of Statue of Liberty, along with either casual or fine dining restaurants inside one building," Vanden-Heuvel advises.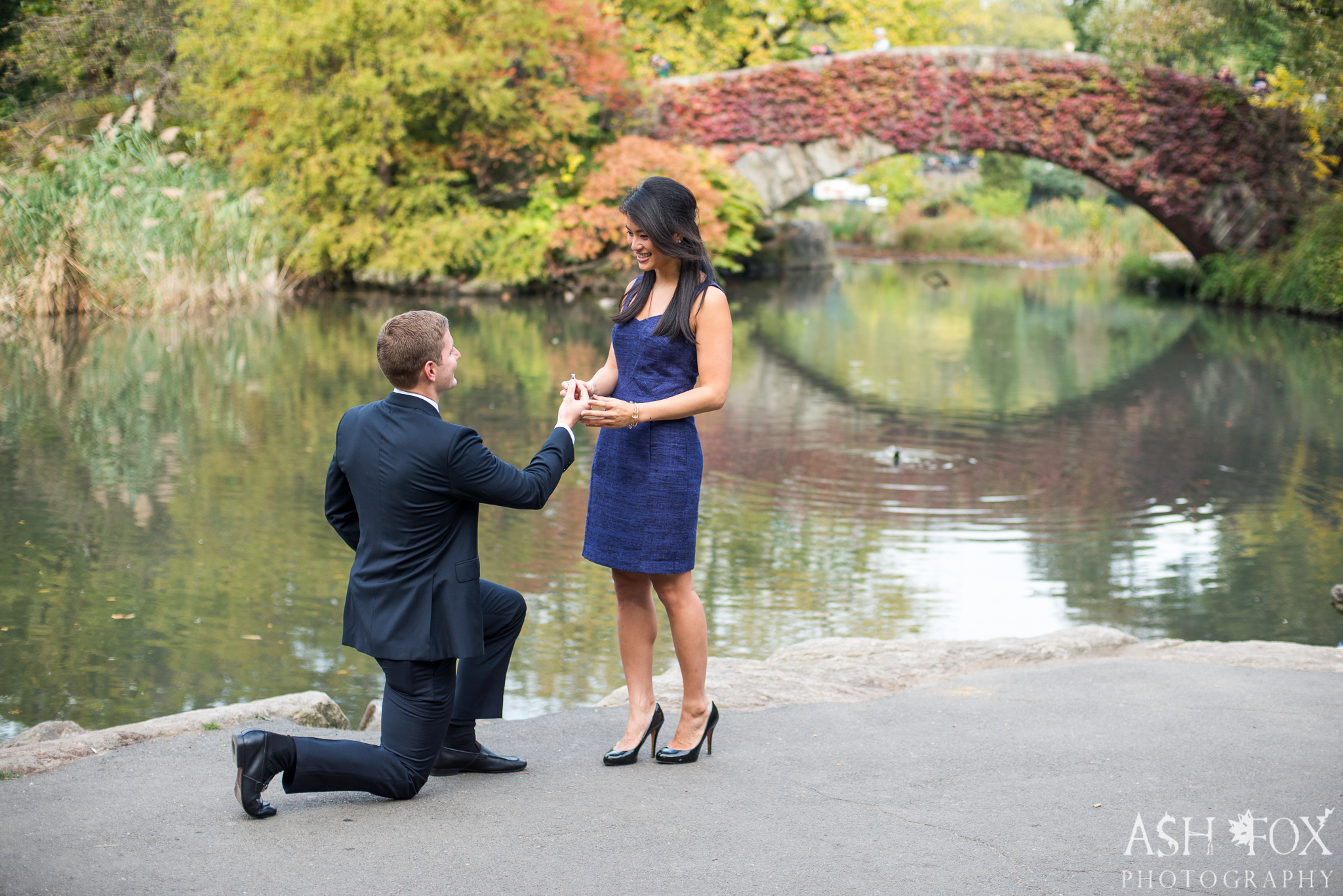 The Lake at Central Park
If a sailboat is out of the question, Verger recommends lending the proposal a nautical air by renting a row boat from the Central Park Boathouse. The proposal plan also possesses unforeseen advantages for skittish brides-to-be. "She can't escape from here!" Verger quips.