Is it just us or is there a trend towards the drip cake at weddings?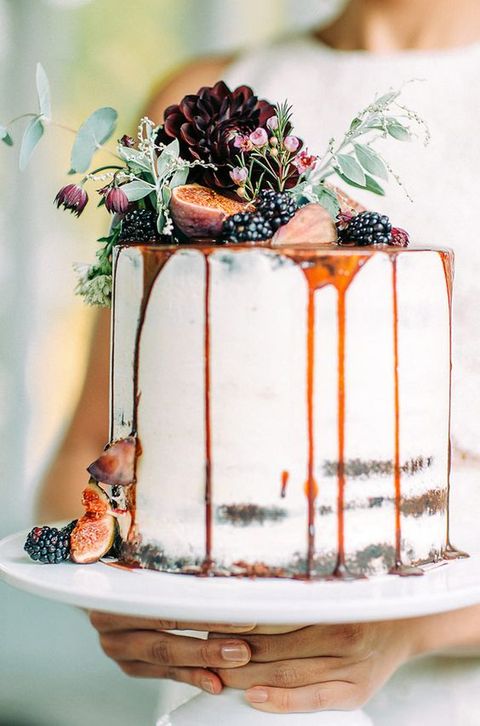 Drip wedding cakes are one of the hottest trends right now and it's high time to have a look at them if you want to make your guests' mouths water. Drip cakes are mostly naked ones and they look just awesome – this is a culinary masterpiece, which is beautiful and delicious at the same time.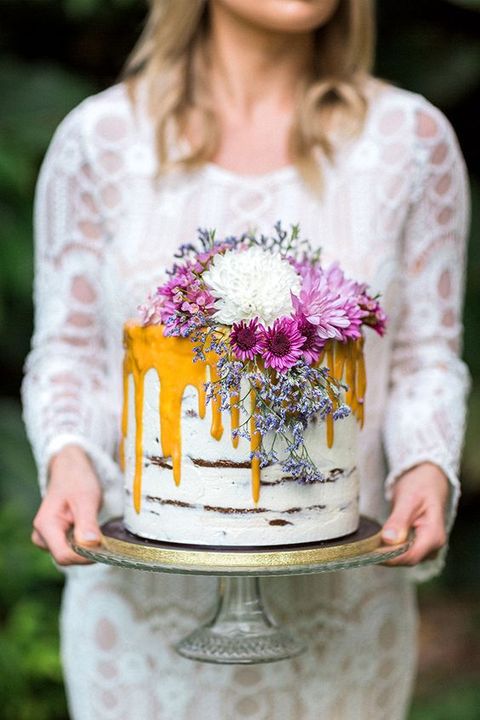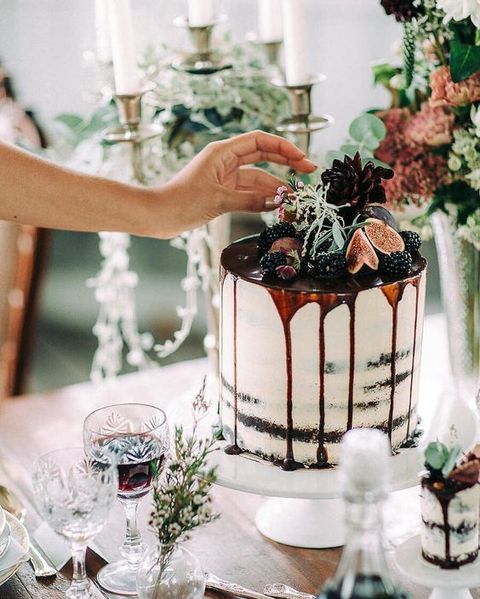 The drip can be of any color: pink, caramel, chocolate, gold or any other that excites you. Decorating your drip cake with seasonal fruit, berries and flowers is a great idea to make it look more amazing and to highlight the season. Choose a delicious-looking drip wedding cake for your own nuptials and impress everyone!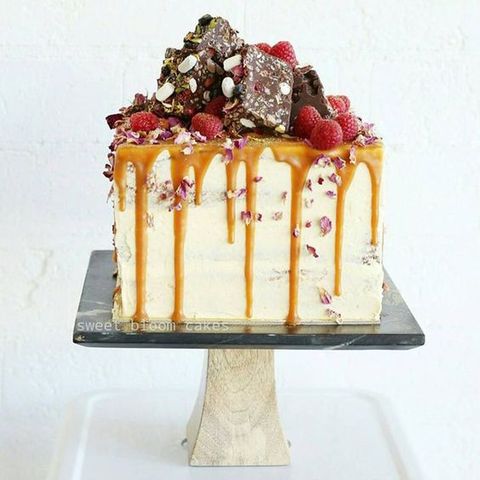 To create colored ganache, Katherine Sabbath, a pioneer of the ganache drip cake suggests using white chocolate and stirring in a few drops of gel food coloring as water-based food coloring changes the thickness of the ganache. She also suggests placing the cake in the fridge before making the ganache as a cool cake will keep the ganache from running down the cake and making a "gloppy mess." So what do you think? Is this a trend you'd embrace?